My Story (by a non-story teller ; )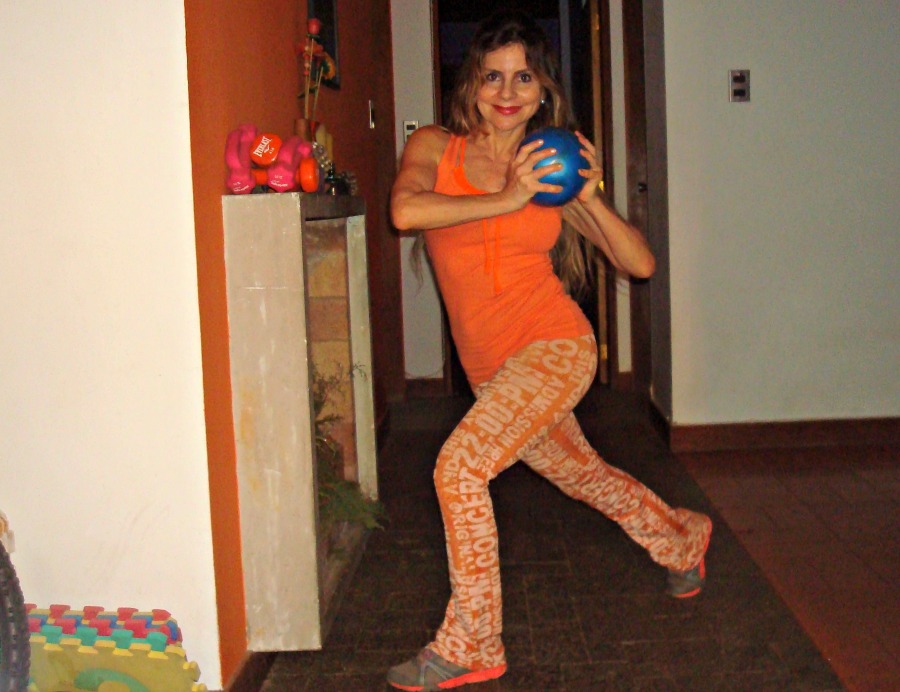 So I have done this before, and for some reason, I don´t seem to enjoy talking about myself. Not even bragging… Believe it or not, since I can be seen as vain… Haha, and yes, I do believe in healthy vanity, because- whether you admit it or not- we all want to look good, don´t we? The truth is that I am here laughing and enjoying this very moment in which I am reinventing myself, my blog and my business.
It is 6:56 pm in Caracas, Venezuela, where I live and feel the pain of our youngsters who are basically dying right now… (tears rolling, I can´t help it)… And, since today I have decided to FOCUS on my goals and dreams without distractions, I will do my very best to be of service, both to you and to my people, my friends, my brothers, my "libertarios" who are still on the streets fighting the most atrocious oppression… I have been helping and contributing in many ways, but I recognize that the hardest part is risking your chest in the middle of the freeway because you do care about your FREEDOM, which is basically YOUR LIFE…
I honestly didn´t think I was going to be crying while doing this…
I just thought: I have to sit down and share my story with the people who come to my blog, looking for the best and most holistic Fitness for them to be at their utmost Fitness, Health, Happiness and SUCCESS. I want you to have what I have: to be FIT + HEALTHY + HAPPY and absolutely FREE to LIVE your LIFE YOUR WAY. I really do, and I really CARE… Many times, too much, because that is one of my weaknesses: caring too much…
Is there such a thing as caring too much, in a world in which indifference seems to disconnect us from humanity?
Well, that is a very good and crucial question…
I have to acknowledge one of my favorite mentors, Bob Burg, since in the PODCAST i listened to a few minutes ago, interviewing his Co-Author in Bestseller "The Go-Giver LEADER: A Little Story About What Matters Most in Business", John David Mann; they acknowledged the importance of a story… And I was like: what am I waiting for, to write mine? It´s not a resumé, it´s not about perfect grades… It´s about my journey, and how sharing it with you might help you, inspire you, or invite you to connect with me.
And my favorite metaphor is one that I am experiencing today, as I said above, about being free of distractions:
The stars are there, even though the sun is shining.
Sometimes you truly need to turn off the distractions, to see the true genius in yourself…
(I´ll get the exact quote for you in a minute)…
I am going to prepare some super healthy food for my dogs, and I will be right back to continue this mini-journey of writing a little of my story as the girl with big dreams, who is now more ready than ever to conquer them… Sharing with the world what is possible!
So I´m back, without my glasses, but ready to rock on
I actually took a break to practice some of my Pilates, Yoga & unique blend I created: YogYlates…
In case you are reading, let me just tell you that I appreciate your interest in being holistically fit, and of learning a bit about who will be guiding you in this area…
Why me?
Well, since I have to get ready tor a date, and I only have a few minutes, I will do my best to summarize what my journey has been, and what I´m all about:
In love with my LIFE.
In love with people and especially, ANIMALS.
Bachelor´s in Biology (Food Science and Technology), Cum Laude (USB)
Master´s in Holistic Nutrition (CCNH)
Multiple certifications as a Fitness Instructor (AFAA, YMCA, ACE)
Lifestyle & Weight Management Consultant (ACE)
Now: Holistic Fitness Coach and Consultant
I am very fortunate to have had such great education growing up, and now as a grown-up, too!
I am now a Self-Made Woman, creating my way into what I love to do, which is to EMPOWER, inspire, motivate and guide people to get FIT + Healthy + Happy & FREE!
Though my story is not dramatic like some of the mentors´ I admire, the truth is that I have not always been fit, healthy, happy nor free like I am now. In fact, what drives me most is the STRUGGLE I have been through, in each of the areas I teach:

Physically: You have no idea how many diets and sacrifices I have tried, before getting to this point of natural & spontaneous eating that works.
Mentally: If I tell you I was ruthless, brutal and absolutely unkind… To myself… Would you believe me? It makes me break down, just to remember how I used to talk to and treat myself.
Emotionally: Thoughts create feelings, so you can imagine how miserable I felt when I put myself down in the dumps… It´s like I used to hate myself for not being perfect. That would be the summary, but there is so much I am not proud of…
… Until I discovered UNLIMITED + INFINITE + UNCONDITIONAL LOVE
Spiritually: Well, my programming included a God that is punishing, so you can imagine the triple punishment I got from my teachers/mirrors, God and myself. I don´t wish this on anyone…
The JOY I now have 99.9% of the time- despite painful things in my world and in the world of others- is something I just want to keep practicing, living, feeling and SHARING!
…

NOW…
Looking to help a select group of people who are seriously committed to their SUCCESS, and whol will take our program seriously to create RESULTS for you.
With love & no excuses,
Monica